Are you a Beekeeper in North Brisbane area? Join The NBKA Beekeeping Club today.
Visitors and members alike are welcome at the monthly General Meetings at Lawnton. These meetings are always on the last Thursday of the month and start promptly at 7.30pm. Doors open around 7pm.
General meetings are held at:
Pine Rivers Showgrounds, 757 Gympie Rd, Lawnton Qld.
First building on the left through the main gate.
Below is a list of dates. BYO mug for a cup of tea
Thursday, 24th November 2022 NBKA Christmas Party – 4th December 2022 (Members Only) Thursday, 26th January 2023 Thursday, 23rd February 2023 Thursday, 30th March 2023 Thursday, 27th April 2023 Thursday, 25th May 2023 Thursday, 29th June 2023 Honey Court at Redcliffe Show – 30 June -> 2nd July 2023
Thursday, 27th July 2023
Pine Rivers Show – 4th Aug -> 6th of Aug
 9am-10pm Thursday, 31st August 2023 Thursday, 28th September 2023 Thursday, 26th October 2023 Thursday, 30th November 2023 NBKA Christmas Party – TBA December (Members Only)
Come along, we would love to see you there!
NBKA General Meeting Speakers
November – Annual Meeting
Speaker: Caz O'Niell (NBKA Vice President)
and Katrina Wortel-Roberts (Hives & Honey)
Our speakers this Month will be our own members Carolyn ONeill (NBKA Vice President) & Katrina Wortel-Roberts from Hives & Honey who specialise in bee removals from swarms to cut outs.

Katrina will share with us about the work she does, the considerations, tricks and equipment used, how you can get involved and why bees need us beekeepers to prevent and manage swarms better these days.
Caz will share her beekeeping journey so far and as part of that touch on the questions to ask yourself when getting into bees as a hobby or sideline. Natives? Honeybees? or both?

What bees are best for your goals, abilities and resources and capacity. She will discuss a number of different style of hives available to beekeepers with pros and cons of each.

We hope to also have a demonstration version of each style on the night for you to inspect and ask those who use them about their experiences with using them both before the meeting and over supper.
October – Annual Meeting
Speaker: Shamus Leathart
NBKA librarian
All Executive and Management Committee roles will be declared vacant and an election held to appoint our new management committee. Our usual General Meeting will be held at the conclusion of the AGM, and will include a presentation on "Why Bee Clubs!", given by Shamus Leathart. Continuing our series of short educational workshops, Norma Bouveng will conduct a short presentation prior to the meeting, starting at 1900hrs on "How to Produce Creamed Honey". Please arrive promptly if you wish to attend this workshop.
September – General Meeting Guest Speaker
Dr. Anna Carrucan
Editor, The Australasian Beekeeper
Dr. Anna Carrucan, is a second-generation beekeeper, with a scientific background, having attained a PhD in botany, and have worked in fields of ecology, carbon science and landscape restoration, as well as teaching at the University of Melbourne.
I have a niche enterprise called BUUKAAR WAARUUNG Boutique Apiary and Artisan Honey, located on the windswept volcanic plain of the western district of Victoria, near Camperdown, about 2 hours drive west of Melbourne.  My focus is on small-batch, single-hive honey, beekeeper education, ecology and pollinator projects and now also as the editor at The Australasian Beekeeper.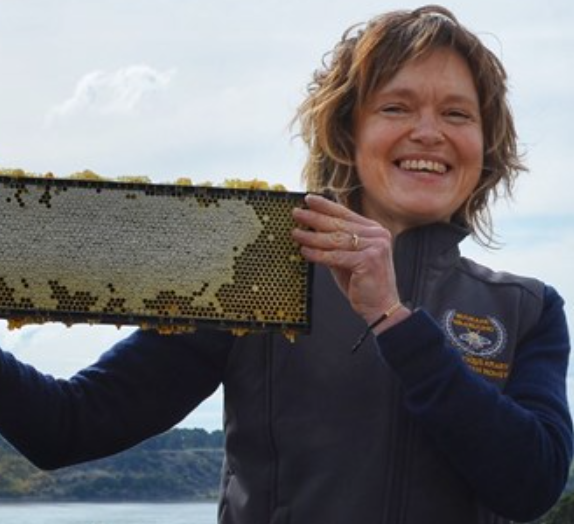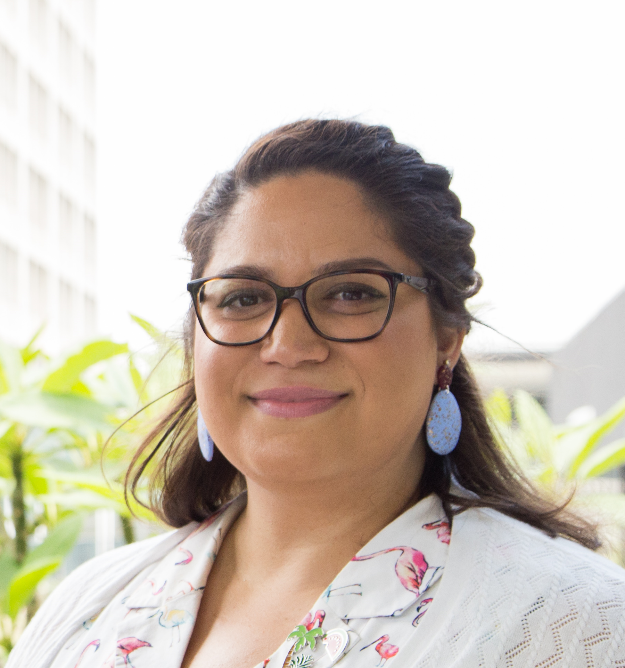 August – General Meeting Guest Speaker
Dr Nural Cokcetin
Research Fellow, ithree institute, University of Technology Sydney
Nural is a microbiologist at the ithree institute, University of Technology Sydney. Nural's research interest is in understanding the relationship between bees, the environment and medicinal honey with the aim of supporting the apiary industry, pollination, and human health. She works closely with the Australian beekeeping and wider agricultural industries and has acquired a deeper understanding of these industries in food security and biodiversity. She leads research on the bioactive properties of honey, specifically as a novel approach to combat the antimicrobial resistance crisis and as a prebiotic food to promote a healthy gut microbiome. Nural is equally passionate about doing research that has direct positive impacts for society, as she is about communicating her research as broadly as possible. She is a frequent public speaker on topics around bees, medicinal honey, gut health and antibiotic resistance. Nural has received many awards for her research excellence and impact, as well as her dedication to the promotion of science. She was named the best young science communicator in Australia and the international runner-up in the FameLab science communication competition and one of the TEDxSydney Top Five Young Change-Makers. She appears regularly in the media as a thought leader in her research area
July – General Meeting 
The July meeting has been cancelled as the hall is unavailable due to the Pine Rivers Show that is running on the 29th – 31st of July. We look forward to having Dr Cooper Schouten hopefully attend during a future meeting.
July – General Meeting Guest Speaker
Dr Cooper Schouten
Lecturer and Project Leader
Bees for Sustainable Livelihoods
Southern Cross University – Lismore Campus
Dr Cooper Schouten is the Project Leader for the Bees for Sustainable Livelihoods Research Group at Southern Cross University. Cooper has extensive beekeeping research, capacity building, training and extension experience working throughout the Indo-Pacific region with local government, private sector and NGO's. Cooper currently oversees projects with the Australian Centre for International Agricultural Research in PNG and Fiji (LS/2014/42), he is an editorial board member of the journal Bee World, an active member of the NSW Apiarists Association and is an enthusiastic beekeeper himself with experience in organic commercial operations and as co-manager of a bee business in Northern NSW.
More than Varroa – 20 tips to keep the mites off your back
The ectoparasitic mite Varroa destructor has become a major global biosecurity threat and pest of Apis mellifera after shifting hosts from the Asian honey bee (Apis cerana) early last century. However, other serious mite threats are emerging in the Asia-Pacific region that have similarly shifted from their Asian honey bee hosts. In this presentation we will be delving into the wild world of honey bee mites, learning what Tropilaelaps is, how mites are impacting some of our nearest neighbours and what you can do now and in future to keep the mites off your back.
June – General Meeting Guest Speaker
Mr Greg Coonan
Gregs Native Bees
Our guest speaker is Greg Coonan a local area Native bee enthusiast who has recently published his own book to help educate folks in the wonders of all things native bees.
Greg has generously donated a copy of his book to our Club library so all can enjoy it. However if you would like your own copy bring along your money to buy one on the night.